When Identification is this Important.
Microchip ID Systems™ is the Name to Trust.

Experience Counts
Knowledge trumps a sales pitch every time. Experience is a game changer. You can trust us.

ISO Certified
Yes, it matters!  Not all microchips are the same. Manufacturing ethics make all the difference.

USDA Approved 
Official identification for USDA and ICVI. Recognized internationally. Produced in the USA. 

Manufacturer's Warranty
We stand behind every microchip we produce. For the life of the animal. It's that simple.
Highest Quality and Great Prices!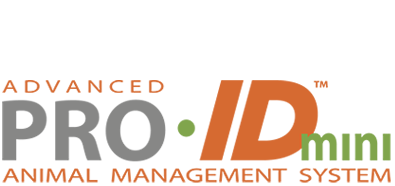 Recommended Products for Zoos, Wildlife & Exotics
Two Microchip Sizes.  Both meet all global standards.
Large mammals? Sea creatures? Endangered species? Small reptiles? Choose the right fit – we have two microchip sizes! Zoos have used our products since 1996.
Pro ID Mini™ is designed with our latest advanced technology. It is the best choice for zoos identifying small mammals and reptiles. 'Mini' is delivered with a tiny 15 gauge needle – Half the size of standard microchips (delivered through a 12 gauge needle).
Transporting deer, elk, llamas, alpacas, zebras? If an official USDA AIN 840 microchip is needed for Interstate Certificate of Veterinary Inspection (ICVI), choose our 840 ID USDA Approved product.
Our high quality microchips are certified ISO products. Questions? Call us at 800.434.2843.